Moving long distance from Dallas to your new home can be exciting. It can also be quite daunting, particularly if this is your first time relocating. Whatever you do, don't underestimate it. The challenge is huge: time, expense and even stress. In fact, psychologists rank it alongside difficult divorces and even deaths in the family. If you take it too lightly, you'll be swimming in it soon enough, which likely means a great deal of your hard-earned money wasted.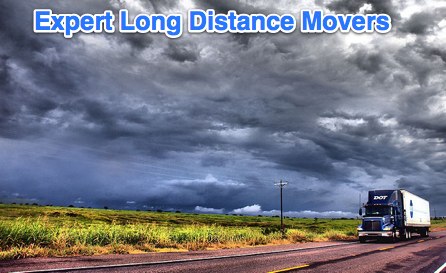 In order to ensure that you don't overspend, and that you don't waste time, you have to plan, budget and start early. We usually suggest to our clients that they begin the process at least thirty days in advance, but it's not a bad idea to start earlier than that if you have the luxury of doing so, especially if this is your first relocation. The worst thing that can happen, after all, is that you finish a little too soon, and you have to rummage around a box or two.
Another important step, one that almost all first-timers underestimate, is choosing the right Dallas long distance movers, and it might not be a bad idea to take advantage of their packing services too. The reason why newbies overlook, or even avoid, Dallas long distance movers is that they see them solely as an expense. The truth, however, is that a good Dallas moving company can save you enough time and money that it actually pays for itself.
The idea that a moving and packing service can pay for itself may seem ridiculous to the first-timer. However, that's only because they don't yet fully appreciate how stressful it is, how much time it consumes and how expensive it can be, especially when you add up all those little expenses that tend to go unnoticed until you sit back and reflect on it. High-quality Dallas long distance movers tend to make many of those little expenses and inconveniences disappear.
Well, that's the good news. The bad news is that there's a trick to it: You have to hire a good company, and that's not easy. With people coming and going all the time, the Dallas relocation industry is booming. The reason you hear horror stories about moving companies is that it's relatively easy for a company to set up shop, turn a quick buck (or thousands) and then just fade away when it gets too hot. This is why it's so important to do your due diligence.
Doing your homework means a lot of research and interviewing, which is very time intensive. It's made more difficult because there are so many Dallas long distance movers around. Most people simply do not have the time or energy to ensure that they hire the right mover at the right price. You'll overpay, get subpar service or even worse, overpay and get subpar service. In the worst cases, subpar service can mean damaged or even lost belongings.
This is where dallasmovers.net comes in: We do the homework so that you don't have to. We know the Dallas relocation business, and we know what it takes to run a successful moving company in this area because we've been there and done that. Now, we're putting that knowledge and expertise to work for you with the dallasmovers.net system, which pairs you with reputable Dallas long distance movers while also ensuring you a great price.
Most relocation services online are nothing but marketing. Dallasmovers.net, however, is different. We distinguish ourselves by assessing the marketplace, evaluating these companies and then hand selecting the ones that will have membership in our network. It's not over once they're in. We continue to evaluate them every thirty days in order to ensure that they remain committed to the same values we treasure, such as honor, loyalty and dependability.
Our service doesn't cost a thing, and we don't require a commitment. All it takes is a few moments to fill out a short form. We only ask for information pertinent to providing an accurate quote, and we never sell that information or abuse it anyway. Within seconds, our system will deliver a list of appropriate Dallas long distance movers along with quotes that are good for up to thirty days. If you need more time, simply come back, and refresh the form.
We're so confident in our ability to deliver the best prices possible and to pair you with the right Dallas moving company that we want you to shop our quotes. It won't take you long to see how strong our prices are, and calls to the Better Business Bureau and a little online investigation will support our word that our partners are the best in the business. When you're ready, come on back, and let's get this started. We look forward to serving you.