Local relocation is often deceptively challenging and time-consuming, which leads many of us, especially first-timers to underestimate it. This miscalculation is unfortunate because it becomes quite costly quite fast. Unmonitored expenses add up quickly, and we tend to have to overpay just to make up for lost time. It is for this reason that we advise our clients to plan, budget and begin the process at least thirty days in advance, even earlier if they can.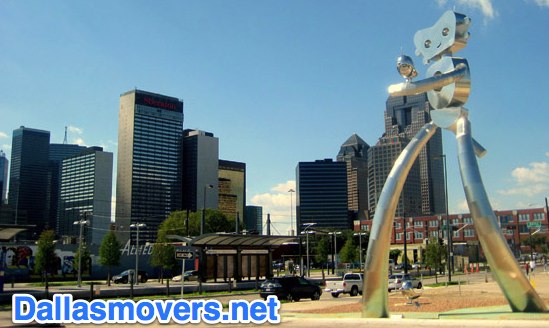 For many of us, the first time we move within the Dallas area, which is often the first time we move at all, the thought of hiring Dallas local movers never even cross our minds. If it does, it might even seem absurd. Professional moving services are just for long-distance moves, aren't they? The common perception is that Dallas local movers are simply too expensive. While they may be convenient and save us time, they just do not make financial sense.
The truth, however, is quite a different story. For starters, Dallas local movers are not nearly as expensive as we fear them to be. More importantly, a high-quality local moving service is actually so cost effective that it can pay for itself. That's right, pay for itself. Think about it. Earlier we mentioned how it was easy to lose track of time and for minor expenses to pile up. Well, good Dallas local movers can avoid the loss of time, and unnecessary expenses.
The key to doing so, however, is to choose the right Dallas local movers, and of course, that is far easier said than done. The Dallas area is massive, and the relocation business is competitive. That means hundreds of choices. Just flip through the local Yellow Pages or do a Google search, and you'll see what we mean. Well, you might be thinking to yourself, what's wrong with choice? Choice is a good thing, as is all that competition between Dallas local movers.
It's true, of course, choice is good, but you can have too much of a good thing. You see, the key to choosing the right moving company is research. You have to research, investigate and interview. It's the only way to ensure that you're hiring an upstanding company, and that's vital. Relocation in Dallas is extremely lucrative, and it is easy to turn a quick buck if you're willing to be shady. Avoiding that kind of company has to be your topmost priority.
The problem here is that nobody dealing with relocation, as well as all the other complexities of modern life, has the time to do the research, investigation and interviewing that's necessary. Without it, you might as well be playing the relocation industry's version of Russian roulette. Spin the wheel, and hope that you land on a good company. If not, well then, you're going to be paying through the nose for a while just to set things right, and get life back in order.
Those of us who built dallasmovers.net were knee-deep in the Dallas relocation business when we recognized this problem. We realized that if we could remove it, we could turn a good profit while actually saving the client money. That's when we set out to create this service, a website dedicated to pairing customers with the Dallas local movers who are charging the most reasonable rates and who deserve their business because they stand behind their work.
The Internet has more relocation portals than you can shake a stick at, but what separates dallasmovers.net from the rest is the way we go about selecting our partners. Most sites are nothing more than fancy frontends to marketing databases. If a mover wants in, all they have to do is pay the fee. A system like that is no better than choosing a company at random by flipping through the Yellow Pages or selecting the first company on Google.
At dallasmovers.net, we hand select all of the Dallas local movers for which we provide quotes. We select them by reviewing their track records, credentials and pricing history, and then we put them through an extensive screening process. More importantly, we don't stop once there in. We continue to rescreen them on a monthly basis, and if their prices get out of line or they're not living up to our standards, then we remove them from the system.
Our system guarantees you the lowest prices in Dallas, and it guarantees you trustworthy service. Best of all, it's free. We don't charge you a dime, and we don't require any commitment at all. All you have to do is fill out a brief form, and then submit it. Within seconds, you'll have quotes from the most reputable companies in the area. Each of those quotes is good for thirty days, and you can come back at any time and refresh the form for new quotes.